We deal with current trends and focus topics in the areas of automotive / industry / transportation. Find out more about our current white paper here.
Digital Readiness Assessment
The digital transformation, which began as a subject of academic discussion, has now become a reality in the manufacturing industry. To develop a roadmap for identifying and prioritizing digitalization initiatives, it is essential to answer the following questions:
"What position are we currently in as a company?" and "In what direction do we want to go?". The Digital Readiness Assessment from Dürr Consulting provides a structured answer to precisely these questions and identifies specific recommendations for action on the basis of an industry benchmarking process.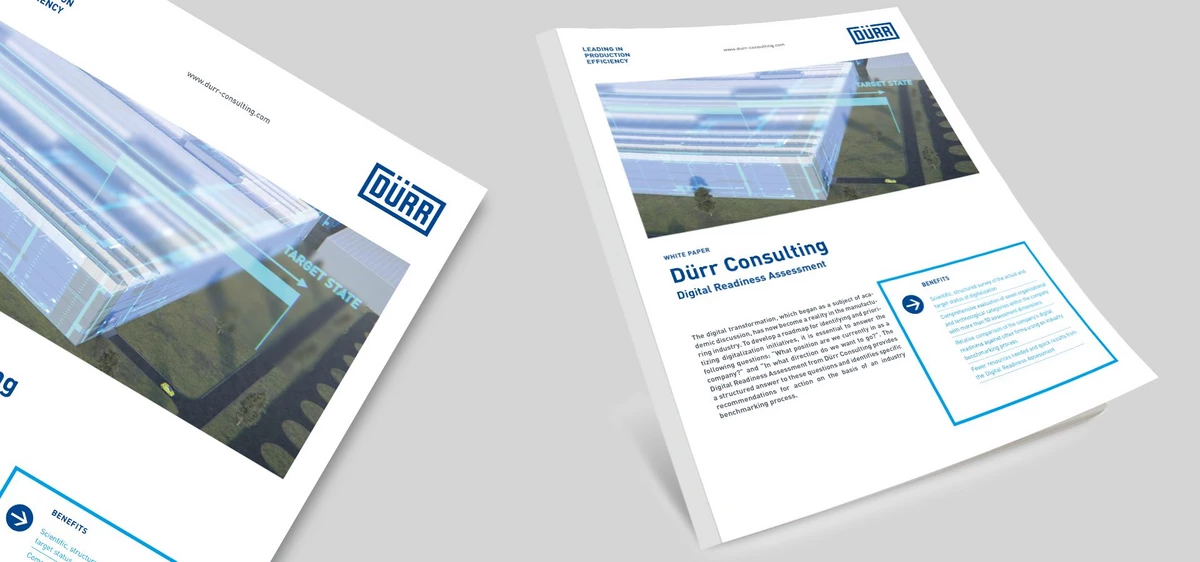 ---
Managing Global Digitalization in the industrial production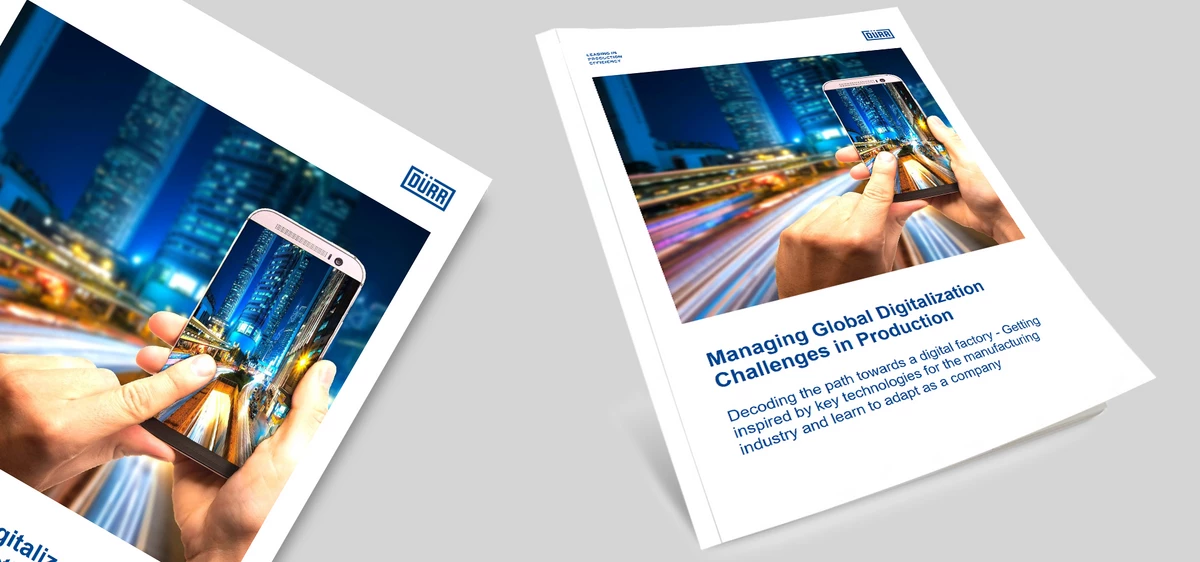 Do you want to adapt your company and your industrial production to the global digitalization? You want to learn about the key technologies in the manufacturing industry and know how to react to the challenges and trends in the digital IT infrastructure? You would like to bring a digital twin to life and use augmented reality in the value creation of a factory? We look at all these questions and a few more in our study "Managing global digitization in industrial production".
---
The Digital Strategic Orientation in the Machinery Industry is being put to the test
Following on the heels of its best year in history, Germany's machinery sector is now suffering from a more than 13% drop in sales revenue in the current crisis. Transforming this pillar of Germany's economy is therefore a top priority when it comes to maintaining the country's competitiveness and position as a global innovator. Observing current developments is vital in this respect. Driving digitalization in production calls for an integrated approach that combines various aspects and produces perceptible added value for the company. The emphasis here must lie on optimizing decision making and designing production processes more efficiently. In our white paper, we look at obstacles & opportunities, the digital twin of production, and the guideposts for digital orientation.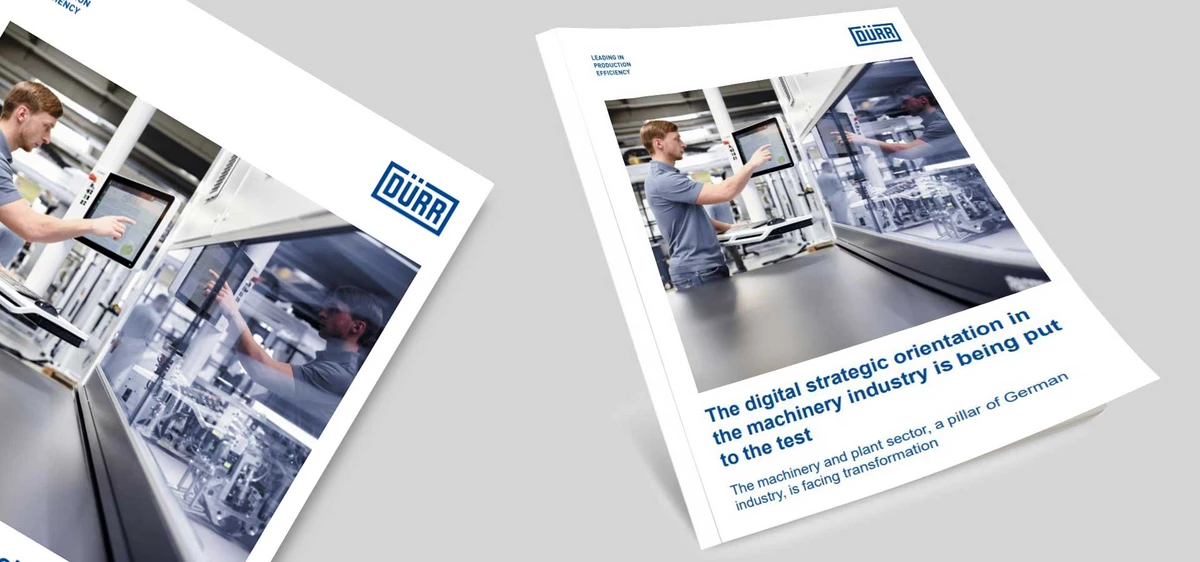 ---
Technology Scouting | Improving the market position and competitive advantages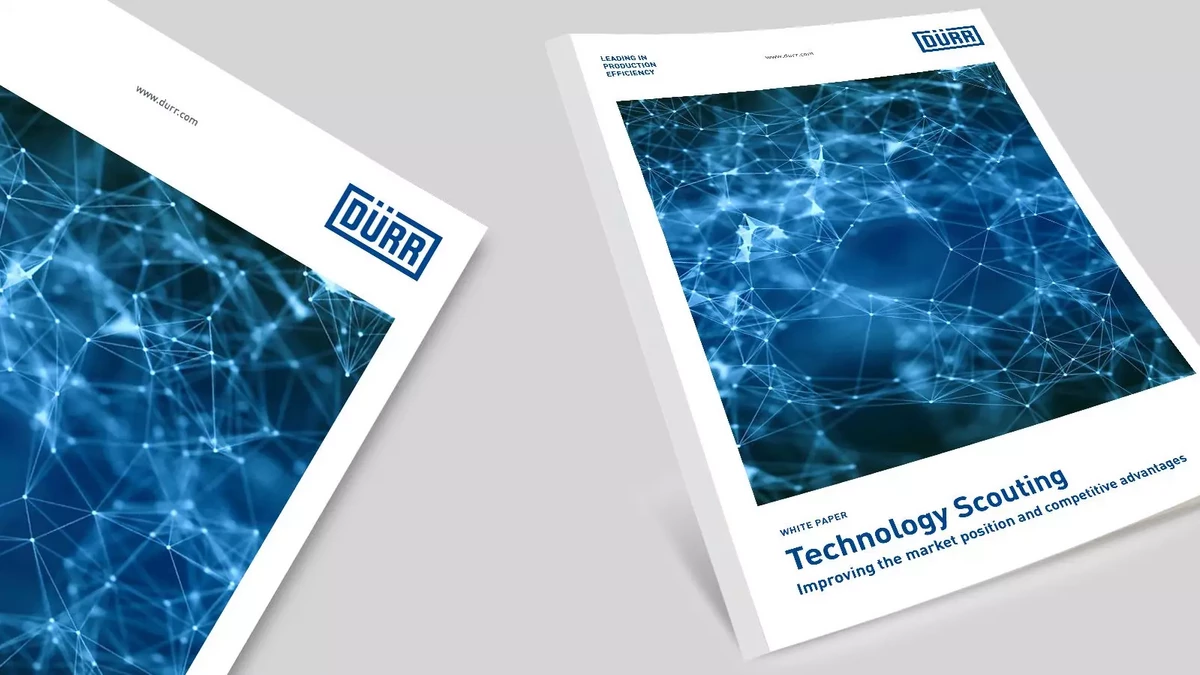 Technology scouting is a method for identifying new technologies at an early stage by systematically analyzing information with the aim of consolidating a company's market position. In order to exploit benefits such as trend recognition, portfolio optimization and the identification of key patents, challenges such as devoting sufficient time to scouting and finding the proverbial needle in the haystack have to be overcome.